Halloween is the perfect time to unleash your inner fashionista and give a shot to unique costume ideas. This year, why not draw inspiration from the captivating world of Asian elegance and their diverse culture?
You can seek inspiration from traditional attire to modern versions and create eye-catcher cosplay costumes. To make your hustle easier, we've curated a list of eight fashionable and creative Halloween costumes that blend Asian aesthetics with a touch of contemporary flair. Our ideas will help you turn heads and make a stylish statement at any Halloween event!
8 Cosplay Ideas That Combine Asian Elegance With Halloween Fantasy
1. Dip Your Toes Into Asian Food Costume
Food is one of the primary highlights of Asian culture and comes in a vast diversity. Sushi is the one prominent name that almost every non-Asian has heard of it. Many foodies like the taste of it and savor its various kinds. If sushi is one of your favorite Eastern meals and you admire its taste, why not wear it too on Halloween?
We're not talking literally, but you can DIY a sushi-inspired outfit; trust us, it will be a great hit. It is an excellent idea if you don't want to opt for Asian cosplay this year. To become a salmon sashimi nigiri, wrap a cushion in the orange towel and paste long straps of white paper over it. Tie it around your waist with a thick black belt. Wear a white top and black tights, tie your hair with chopsticks, and you're ready!
A Party Tip: You can also ask your pals to show up as other kinds of sushi and hit the party as a platter. One of your friends can join you all as a bottle of soy sauce.
2. Modern-Day Geisha: A Fusion Of Tradition And Modernity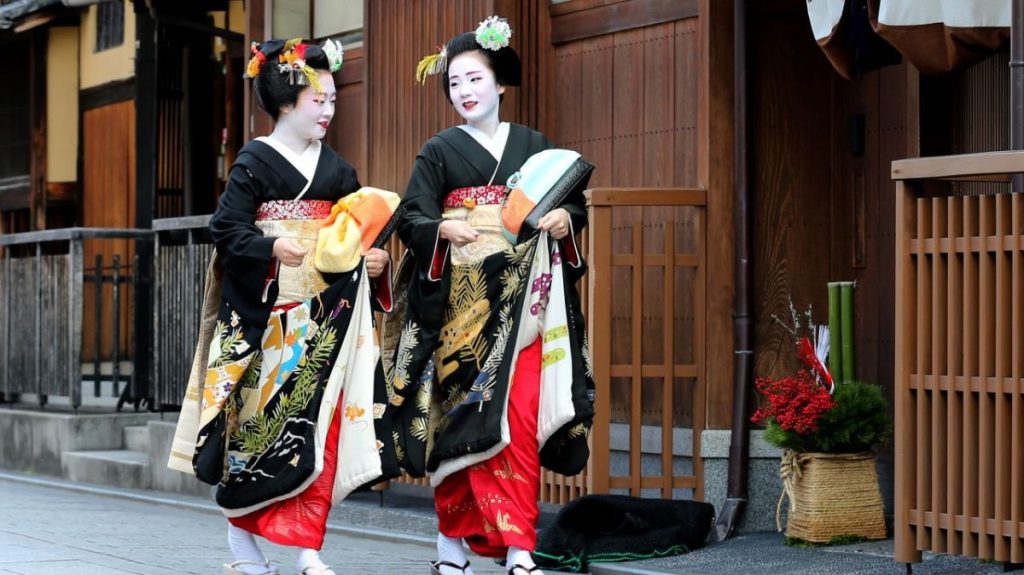 Halloween is the best opportunity to peek inside Kyoto's mysterious Geisha culture and experience what it feels like to be one. The geisha girls are highly contemporary and chic. They have taken a modernized approach with the advancement in Japan, merging the traditional allure with a modern twist. Achieving a Geisha attire is a hectic job, but it is undoubtedly worthwhile. Combine a vibrant kimono with stylish platform sandals, and accessorize with a sleek obi belt.
Experiment with modern makeup techniques, such as a bold smokey eye or a pop of color on the lips. It will showcase an exciting fusion of traditional Japanese aesthetics with a fashion-forward edge. If you are a die-hard fan of Marvel comics, you can layer up your Geisha costume with an edgy Spiderman jacket. It will protect you from the frozen climate and exhibit admiration for Geisha and Spiderman at a time.
3. Shine Out As A Bollywood Diva
If you're a 90s kid and a Bollywood die-hard fan, then there is a high possibility that you know Pooja Sharma, aka Poo. She shines out in the movie with her self-love character, attractive looks, and sensational style. For bringing out the Bollywood diva out of you in the form of Poo, all you need is asymmetrical crop tops and glossy leather pants. Besides, neon and sequined bralettes, coral pink gharara, and Sheer suit-set will also unleash your inner Bollywood star.
Though fur collars and animal prints are a big trend today, it was inspired by 90s vibrant and glamorous world of Indian cinema. Besides, a stunning saree in a bold hue, embellished with intricate sequins or embroidery, will also pull off a dazzling Bollywood-friendly Halloween costume. Accessorize with statement jewelry, such as chandelier earrings, and hands with delicate henna designs will radiate lavishness and femininity.
4. Dress Up Like The Famous Action-Adventure Game: Cyberpunk 2077
Today's millennial generation is packed with enthusiastic gamers. From Assassin's Creed and Minecraft to GTA, they play a wide range of different top-class games. But out of all, Cyberpunk 2077 takes up a special place due to its open-world, action-adventure RPG experience. The ones who have immersed themselves in this engaging game know that the videogame, like Japan, inspires its name.
The word Cyberpunk depicts the modern Japanese world, and they became a leading world power. So, you can turn your look into a majestic Cyberpunk Samurai. Its main highlight is the cyberpunk jacket. Once you purchase it from a reputable online store, gathering the rest of the accessories is a breeze. Get in the graphic or straightforward grey shirt, black leather or jeans fitted pants, and top off with a cool belt. Grab a fake gun in your hand to complete your cosplay look.   
5. Embrace The Grace Of The Hanfu Dynasty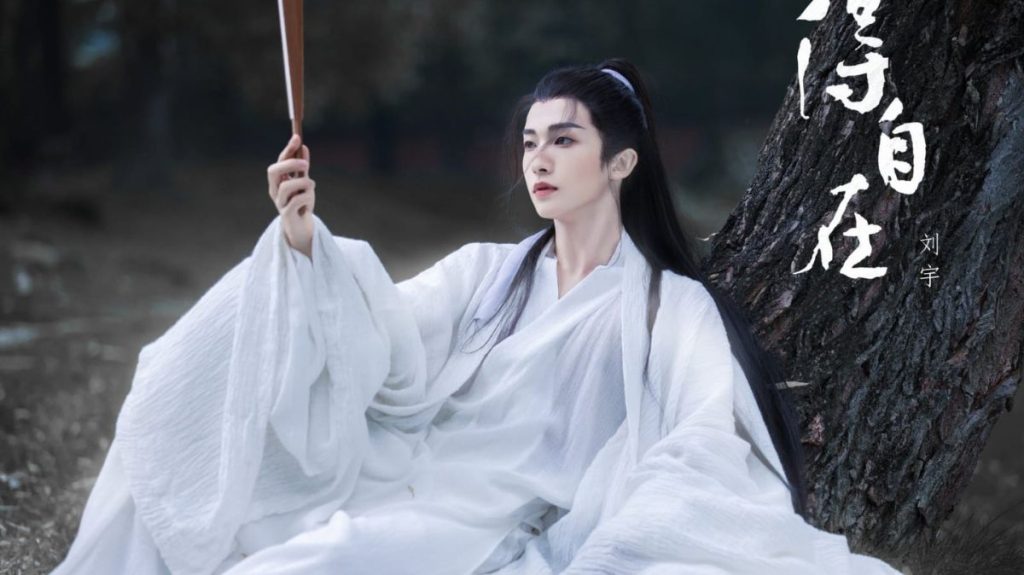 2023's Halloween season is the perfect time to bring back the ancient Chinese dynasty, Hanfu. You can channel back their richness and exquisite elegance through creating an inspired attire. For this, you will require a gorgeous flowing silk dress that showcases delicate Chinese embroidery.
Tie your hair into a bun and two pigtails, accessorizing further with a fancy headpiece or decorating flowers. Complete off your look with a pair of dainty silk slippers. You are ready to travel back into the times of timeless beauty and sophistication.
6. Shang-Chi: Appear Like The Legend Of The Ten Rings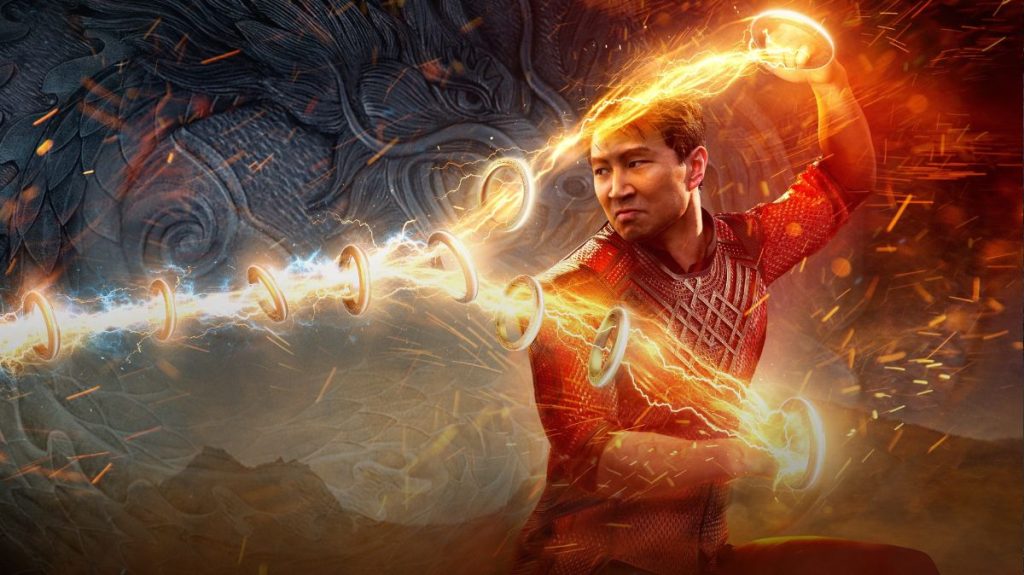 Shang Chi is the first-ever Asian hero in an American superhero film based on Marvel comics. He shines out in the movie with his martial arts skills, jaw-dropping stunts, and his stunning costume. So, if you admire his astonishing style, you can adapt his attire as a fantasy cosplay for upcoming Halloween parties.
You require a superhero jacket, a black shirt, and fitted pants. It will be the most incredible fusion of Eastern culture and Western comic heritage. Take your look one step ahead by styling your hair with gel and sleeking it towards the backside. And you're all set to cause excitement in the room with your WOW-looking costume.  
7. Embrace Zen Garden Tranquility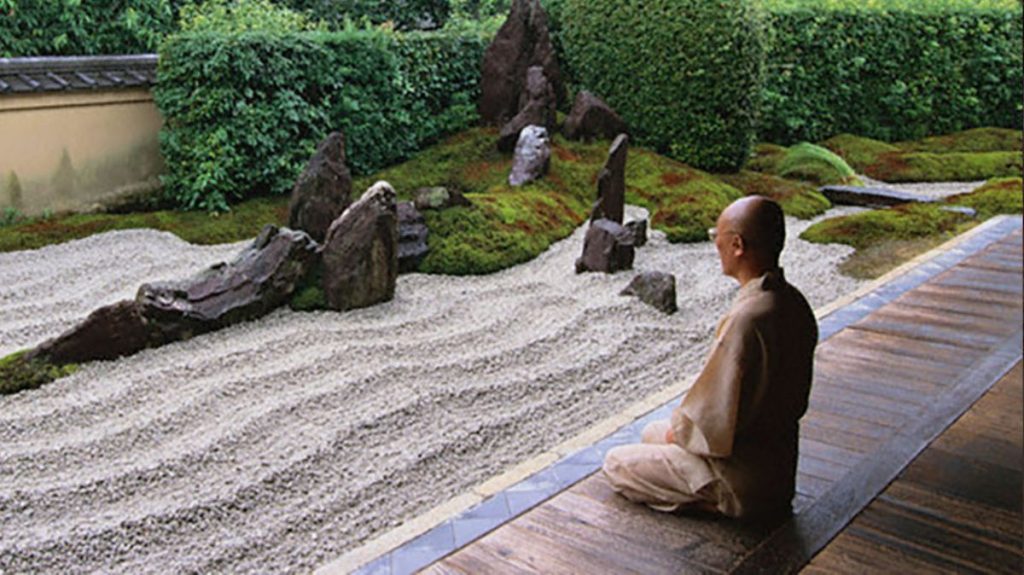 Zen gardens, traditionally known as karesansui, are compact, surrounded by walls or buildings. They're usually a dry space consisting of natural elements, such as rock, sand, wood, a couple of plants, and no water. They aim to sit in one place, relax, and seek clarity. If you often indulge in Zen practices and want to preach them to others, create a Zen garden-inspired costume.
Get in a flowing, elegant silhouette in earthy tones, such as a loose-fitting tunic or a draped robe. Prefer natural fabrics like linen or cotton to enhance the serene aesthetic. Accessorize with a wooden or bamboo fan, and complete the look with a pair of comfortable sandals to radiate tranquility.
8. Fly High In Your Fantasy World With Anime Magic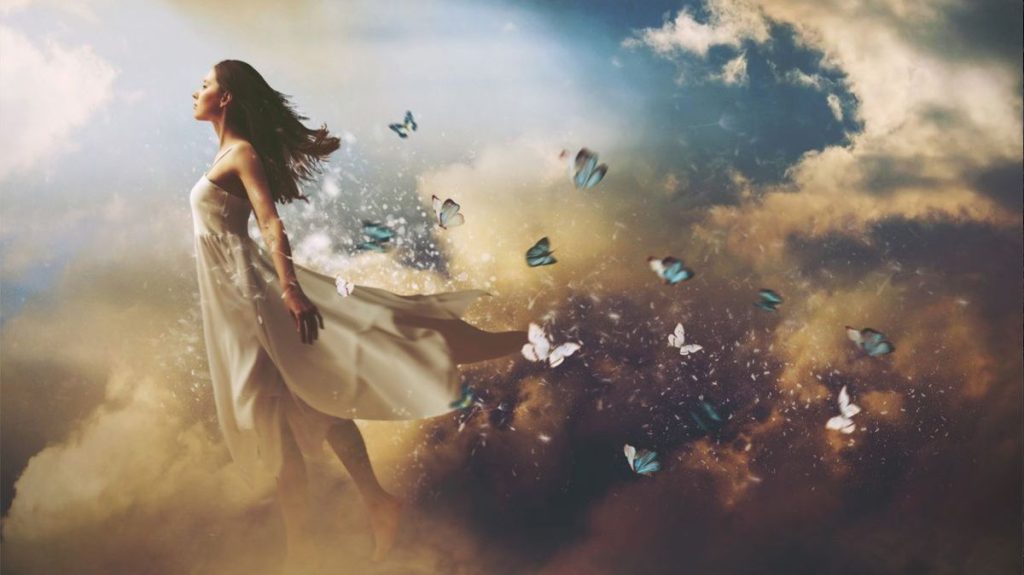 Embrace the anime world and create a costume inspired by your favorite character. Let your imagination run wild, whether it's a schoolgirl uniform from a popular anime series or a fantastical cosplay ensemble. Pay attention to the details, such as wigs, accessories, and makeup, to capture the essence of your chosen character.
Create a costume that showcases Asian pop culture while expressing your creative fashion taste. For instance, tie around an Akatsuki robe as a die-hard Naruto anime fan. Or, wear a green hooded cloak worn by the Scout Regiment in Attack on Titan for an edgy, cozy costume that meets your Halloween fantasies.
Over To You!
Elevate your Halloween costume by embracing Asian elegance and infusing it with modern fashion elements. From the grace of the Hanfu dynasty to the contemporary geisha, Bollywood divas, and Cyberpunk Samurai, these eight Asian elegance-inspired costumes suit every style and personality.
Therefore, choose your favorite option from our list and assemble a cosplay attire that celebrates the beauty of Asian culture. It will allow you to get ready to turn heads and showcase the true essence of Eastern elegance this Halloween!