Final Fantasy VII was released in 1997 and quickly topped the list of greatest video games of all time. Created by Square Co. Ltd, now transformed into Square Enix, it is the 7th installment of the Final Fantasy franchise.
This RPG gained phenomenal success and was globally acclaimed as a "landmark" in the gaming world. It also received numerous Game of the Year awards and every single aspect of the game got praised by critics. The graphics, soundtrack, gameplay, and storyline were all considered a success.
Final Fantasy VII Storyline
The game has single-player mode and follows the adventures of Cloud Strife who is a mercenary. As the protagonist, you join forces with an eco-terrorist organization to stand up against a world-dominating megacorporation.
The world in which Final Fantasy VII is set is called the Planet. All the life on the Planet is dependent on this flow of energy that runs through it called Lifestream.
The mega-corporation, Shinra Electric Power Company is draining the Lifestream to create energy. The actions of the company are bleeding the planet of its life essence, endangering all living beings existing on it.
During the course of the game Cloud and his companions go in pursuit of a prior member of Shinra. He also seeks harm to the planet and our hero is determined to put a stop to it.
Who is Tifa Lockhart?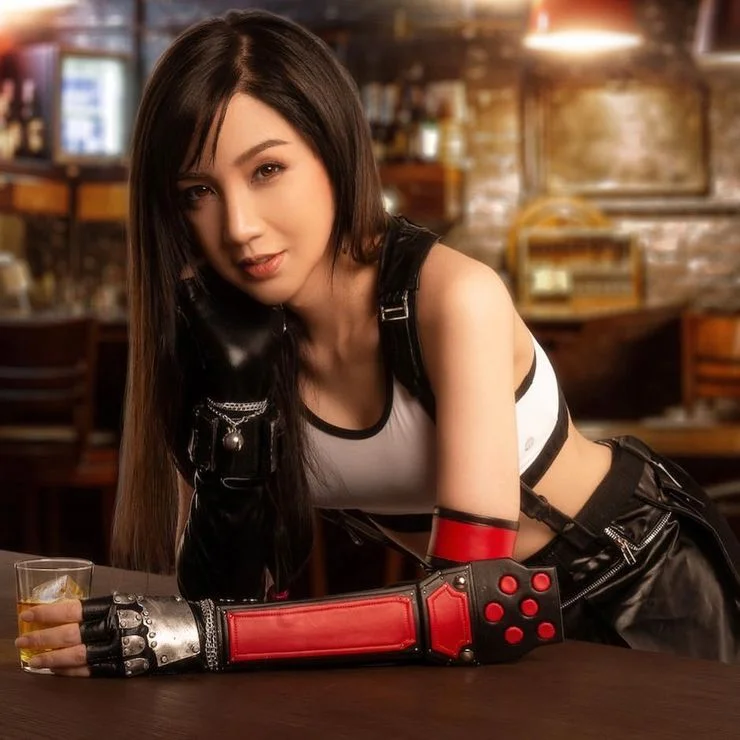 Being an extremely popular and influential game, Final Fantasy VII has several iconic characters that are known worldwide. Tifa Lockhart holds her own as being one of the most prominent players on the roster. Apart from being a member of the eco-terrorist group, she is also the childhood friend of Cloud.
She owns the bar 7th Heaven in the Midgar slum area. Tifa is the one who convinces Cloud to join the eco-terrorists, intending to keep him safe and close. Later on, she also plays a major role in defeating the villain of the game with Cloud.
Must Read Our Blog On: 10 Hottest Female Cosplayers On Instagram
Tifa Lockhart was titled by New York Times as the pin-up girl of the modern gamer generation. She comes on the same par as Lara Croft in popular fiction. Tifa is one of the strongest, most attractive, and independent female video game characters. She has received repeated praise on media for her appearance and strength.
These are the precise reasons which result in Tifa having an overwhelming number of fan following. And the best tribute any gaming or anime fan can pay their favorite characters is by cosplaying as them. This is why we have created this complete Tifa Lockhart cosplay guide to assist fans everywhere to live their dream.
---
Long Haired Wig
Sleeveless Cropped White Tank Top
Shiny Black Liquid Mini Skirt
Black Elastic Dress Suspenders
Long Black Arm Warmers
Red Fight Gloves
Black Leather Belt
Red Ankle Boots
---
How To Dress As Tifa Lockhart Final Fantasy VII
Tifa is strikingly beautiful and has a fashion sense to match. So, without further ado let's move on to every single piece you will need for Tifa Lockhart Cosplay.
1. Tifa Lockhart Long Haired Wig

(BUY NOW)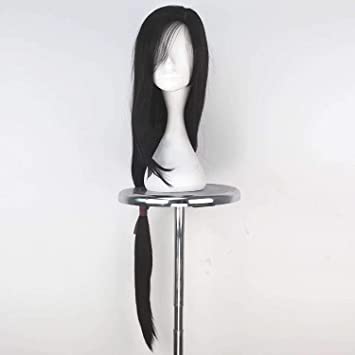 Her flowing brown locks are her most recognizable feature, which is why they are needed to cosplay Tifa. A full luscious dark head of hair will make you more of a real-life Tifa twin. She also has side-swept bangs so the wig must be styled that way as well. Make sure the hair falls down to your waist for matching length.
2. Tifa Lockhart Sleeveless Cropped White Tank Top (BUY NOW)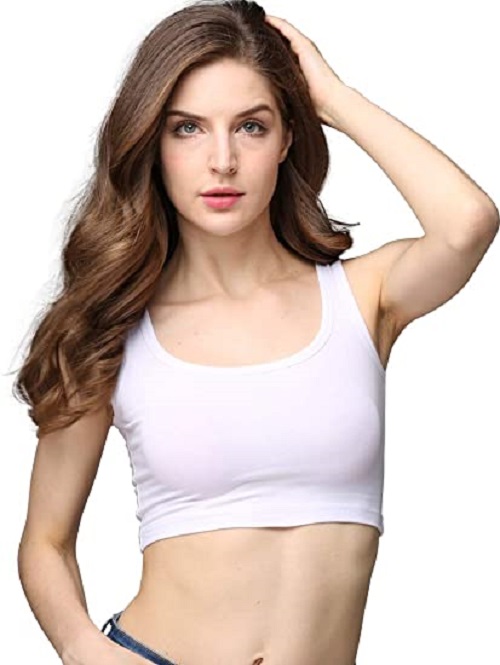 The tough girl look cannot be complete without a crop top. The Tifa Lockhart dress also centralizes on a standard white tank which gives her an edgy street style vibe. Combined with a few other pieces we will be mentioning further it creates the ultimate streetfighter style.
3. Tifa Lockhart Shiny Black Liquid Mini Skirt (BUY NOW)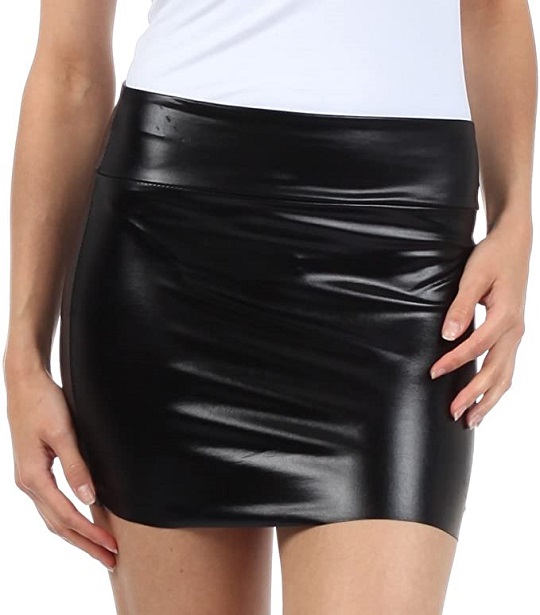 Each piece of the Tifa Lockhart outfit is not merely for appearance's sake, but also designed for practicality. The black mini skirt is essential for giving Tifa's limbs enough freedom of space for her fighting moves. And none can deny how much it compliments her figure and long legs. So be ready to expose a lot of skin when you cosplay Tifa.
4. Tifa Lockhart Black Elastic Dress Suspenders (BUY NOW)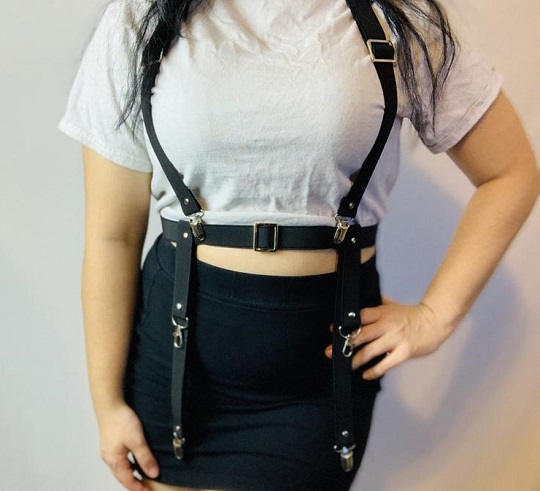 The suspenders are another part of Tifa's costume that is functional while looking seductive. They also lend a grungy, sci-fi appearance to the whole ensemble. They are a clever creative detail to make sure the short skirt stays in place while Tifa battles.
5. Tifa Lockhart Long Black Arm Warmers (BUY NOW)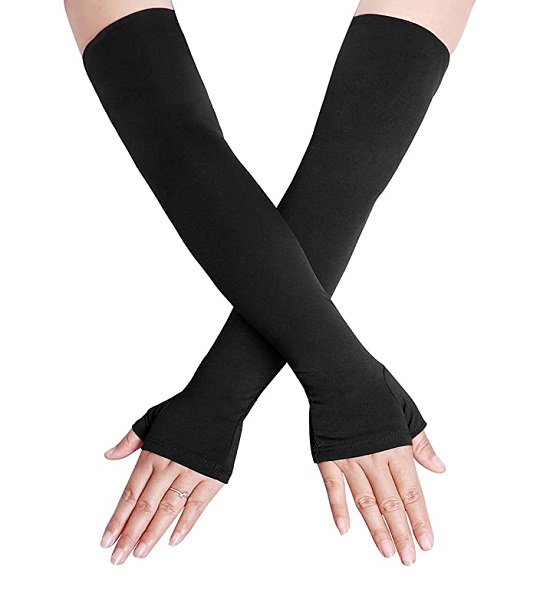 These tight-fitting sleeves look extremely futuristic with the white midriff top. They serve to keep her arms well-protected while kicking the behinds of bad guys. The sleeves will cover your arms past your elbow and match with black mini skirt.
6. Tifa Lockhart Red Fight Gloves (BUY NOW)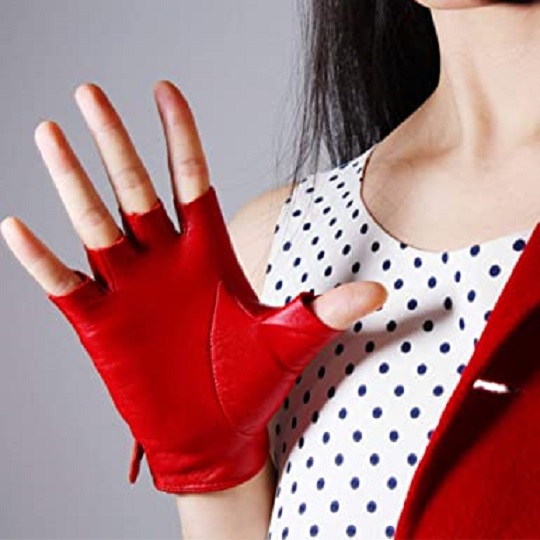 The red fingerless gloves Tifa Lockhart gloves are the perfect battle companions. And you will look automatically prepared for fighting evil like Tifa once you put them on with the arm warmers. Most gaming characters especially ones with a warrior background always have gloves that make them distinguishable. The same goes for Tifa who sports these brilliant red finger gloves to keep her knuckles protected. And it looks incredible too.
7. Tifa Leather Skinny Black Belt

(BUY NOW)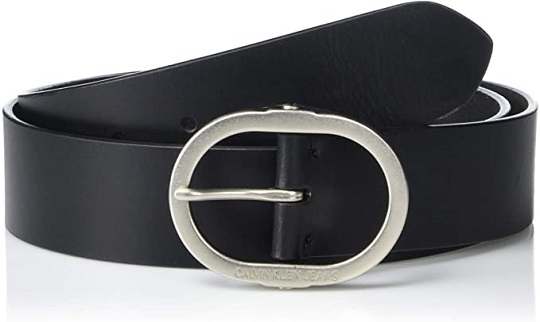 The belt is an added detail that cannot be left out just because of how trendy it looks. Tifa has the slim leather belt casually draped around her waist. Although a rathe minor part of the outfit it still contributes towards creating the whole space fashion look.
8. Tifa Lockhart Red Ankle Boots (BUY NOW)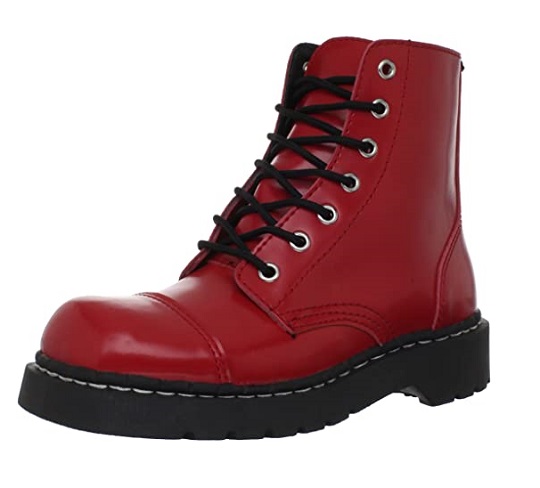 A fighter's outfit cannot be complete without boots. And Tifa's look incredibly amazing and eye-catching with their scarlet shade. The black raised sole and laces against the crimson shoe make it a bold statement piece. This pair of boots is the perfect finishing touch to Tifa Lockhart's costume.
On the whole, there are 8 basic pieces that allow you to do a cosplay of Tifa. Once you have these items all the bells and whistles of Tifa's costumes will be complete. To make it all the more authentic you can add even the tiniest details. Such as the dangling pendant earring worn by Tifa.
The Final fantasy Tifa costume definitely challenges the creative abilities of any cosplayer. And one has to boldly try out new styles and makeovers to imitate the look perfectly. But keep in mind that Tifa stands for much more than a beautiful appearance.
The reason behind her being so well-loved by the gaming community are the morals she symbolizes. She is strong and capable and believes in supporting what is right at all costs. Being loyal towards her friends and her hometown is what leads her to fight unknown dangers. And she fearlessly aims to battle for the oppressed and the weak with her fabulous skills. As long as you also feel confident about yourself and your beliefs you can channel the true Tifa.